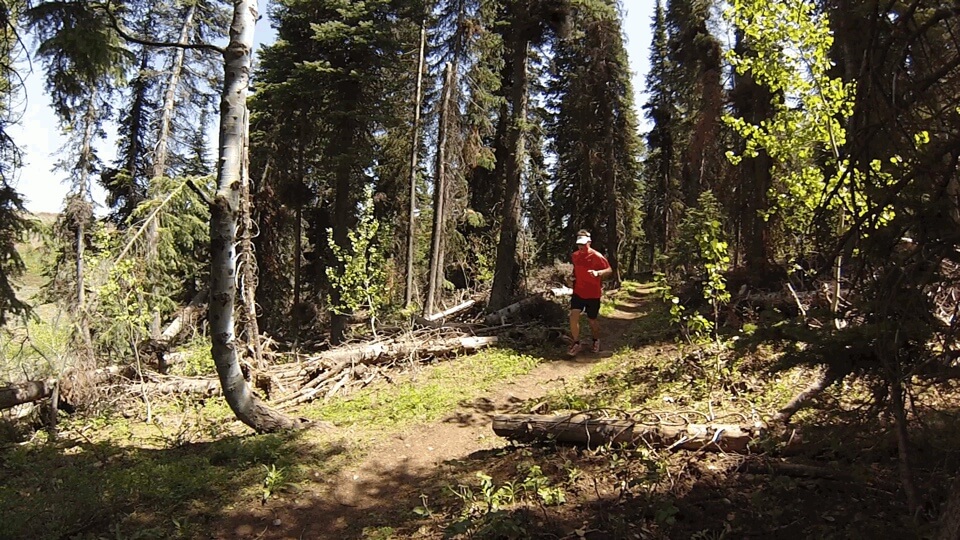 Registration and Race Information
RACE IS LIMITED TO 400 RUNNERS so sign up soon.  When the race is full registration will close.
SPECIAL OFFER: If you enter both The Outlaw and the Beaverhead Endurance Runs in 2017, you will receive 20% off the registration costs for both races in 2018.

Nitty Gritty Details
Date: Saturday August 11, 2018
Start Time : 7:00am
Pre-Race Packet Pick Up: Dick's Sporting Goods, Friday August 10, 2018, 4:00pm – 7:00pm.  There will be some great discounts available to runners so come and spend some time.  We will be answering any questions you have at that time as well.
REGISTRATION COSTS: Sign up early, 400 runner limit and costs go up on June 1. Registration also includes a running shirt (if registered by August 1), unique finisher award,  and a post race meal.
January 5 – May 31: $60.00  – a processing fee will be added by the registration company.
June 1 – August 9 (Aug 1st deadline to receive a running shirt): $75.00 – a processing fee is added by the registration company.
Register by Wednesday August 1st to receive a running shirt!  Shirts are ordered on August 2nd.  All runners registered after August 1st WILL NOT receive a shirt!
REFUND POLICY: There will be no refund  of the race entry fee due to the significant up-front costs associated with race management, and no deferral option. Thanks for understanding.
Directions
Location: Overflow parking area just south of Diamondfield Jack Campground. 28 miles south of Hansen, ID (near Twin Falls, ID) on Rock Creed Rd. 1.5 miles south of Magic Mountain Ski Area. Take first right after the Diamondfield Jack Campground entrance (just 0.15 miles apart).
Google Earth detailed maps of selected areas along course. Help runners who wish to run the course before it is marked
LOGISTICS 
Option for getting from the finish line to the start line:
-Have family or friends drop you off at the start and meet you at the finish.
-You and another runner drop a vehicle off at the finish and then drive another vehicle to the start.
-A shuttle will be provided. Turn around time may be delayed depending on demand so you may have to be patient.
Travel Conditions and Parking
-The Rock Creek Road is paved all the way to Diamondfield Jack Campground so all vehicles can easily travel to the start and finish.
-There is plenty of parking at both the start and finish areas; signage will be posted to assist in parking.
Directions to Start and Finish Lines:
-From Hansen take Rock Creek Rd (N 3800 E) South.  Travel approximately 21 miles and the Third Fork Campground (Finish) entrance will be on the east side of the road (left).  To continue to the start line keep traveling up Rock Creek Rd., continue past the entrance to Diamond Field Jack Campground (28 miles from Hansen) and take the next right (west) road.  You will park in the large overflow parking line next to the start.
If any of the following rules are not followed by the runners or anyone associated with the runner, disqualification could be the result:
–No short cutting trails. All runners are required to stay on the designated and marked trail/route to be recognized as an official finisher.
–No dogs allowed on the course, start line area, or finish line area. We love our four legged friends but please keep them at home for this event.  Thanks.
–No smoking on the course, start line area, or finish line area.
Aid Stations and Hydration
There will be only one aid station on the course. Unlike road runs, most trail races do not have aid stations every mile or two, instead runners need to be more self reliant.  This is mainly due to the inability to access the trail on a frequent basis.  However, due to advancements in running and hiking gear, water and race food can be carried with the runner without much effort.  We recommend that runners carry at least 2- 20+ fluid oz water bottles or a hydration back pack.  The water bottles can be carried as handhelds or in a waste pack.  There are many companies that make similar gear.  Companies like Nathan,Ultraspire, Ultimate Direction, and Camelbak all have great hydration options.  These can be purchased on-line directly from the company or a running equipment website (Running Warehouse, Zombie Runner Store, etc…) and many local stores carry selected items (e.g. Big Five, Sportsman's Warehouse, The Pulse Running & Fitness Shop, Bandanna Running and Walking, Shu's Running Company, etc…).  The handheld water bottles are fairly inexpensive and are my go to hydration system; I use and like the Camelbak insulated handhelds, Nathan handhelds. I also use the a Nathan and a Ultraspire runner hydration race vest. The hydration running vests are more expensive but they can usually carry up to 2 liters of liquid and have room for lots of gear and food if you are going on a longer outings. The type of hydration system you use depends on your personal preference.
OTHER INFORMATION:
This is a trail run so there is vegetation that sticks out into or grows in the trail. Many runners have sensitive skin and do not like vegetation/branches rubbing on their legs. If you are one of these people you may want to wear calf sleeves, knee length running socks, or tights.
Please review the website regarding hydration needs and equipment. It will likely be a hot day and the last 10.5 miles has no water station, so you will need to have enough capacity. I personally would carry at least 40 oz of water/sports drink for the last section. If you think you are going to be at the back of the pack you may need more. Every person is different, you need to know your hydration needs and plan accordingly.
The course will be marked with yellow and pink flagging.
Trail etiquette is that runners that are being passed need to step to the side and let faster runners pass.  The runner who wants to pass needs to politely inform the runner in front that she/he want to pass. If you are listening to headphones,  leave them out of one ear so you can hear.
Runners will be supplied a lunch at the end of the run. There will also be frozen yogurt from Kiwi Loco and other yummy snacks at the finish line.
This run is serving as a supply and fund raiser for the Magic Valley Trail Enhancement Committee and Valley House in Twin Falls. We have asked that runners and others bring one or more needed items from this list. We will have boxes to deposit the items at the start and finish lines.
Please do not litter. There will be trash bags at the start, at the aid station, 0.25 miles down the trail from the aid station, and at the finish line.
Runners are allowed to place pre-race warm-up clothes and other items in a labeled bag (name and bib number on bag) at the start line and the race directors will take it to the finish line where you can pick it up. Please keep the bag small (no larger than 2 gallons in volume).
Please come the start line with the liquids you will need to make it to the aid station (3.8 miles). The aid station will have ample water and Gatorade to fill your hydration systems.